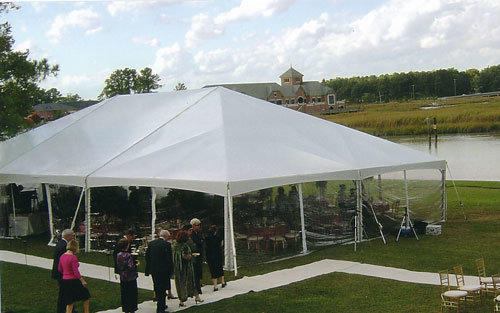 40' X 40' Frame Tent
Actual Size: 40ft L x 40ft W x 20 ft H




40 ft X 40 ft Frame Tent
1 to 7 Day Rate: $1599

Call for longer dates


* Square Feet - 1600 sq ft
* Auditorium Seating - 267
* Banquet Seating - 130

Prices are subject to change and do not include tax, damage waiver and other fees for tent rentals.


Seating is an estimate. Layout of floor plan can change seating totals.

All tents are setup Monday-Thursday.
Any tents that are setup or taken down Friday-Sunday will be charged a extra Fee.