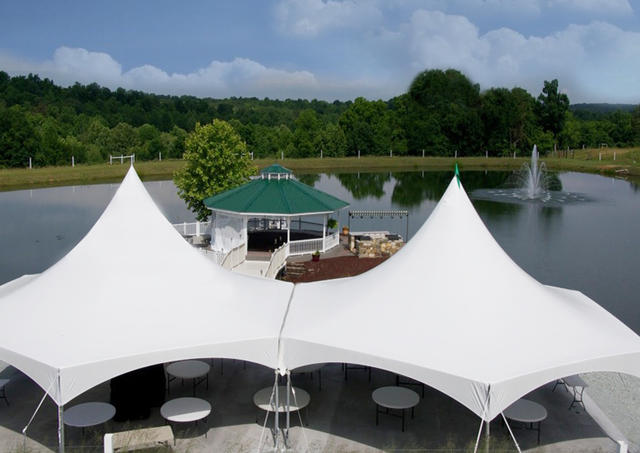 80' X 40' High Peak Hexagon Tent
80 ft X 40 ft High Peak Hexagon Tent
is set up using tension cross cables instead of a center pole, which allows for extra floor space. This design supports the high peak while creating an open and elegant look. This tent is the perfect center piece and can be combined with addition High Peak tents to create more space and capacity.

1 to 7 Day Rate: $1399

Call for longer dates


* Square Feet - 3200 sq ft
* Auditorium Seating - 400
* Banquet Seating - 220

Prices are subject to change and do not include tax, damage waiver and other fees for tent rentals.


Seating is an estimate. Layout of floor plan can change seating totals.

All tents are setup Monday-Thursday.
Any tents that are setup or taken down Friday-Sunday will be charged a extra Fee.